Kicks Collector got the chance to review several of the New Balance shoes from 2020 and here are our top five picks.
Casablanca Tennis Club 327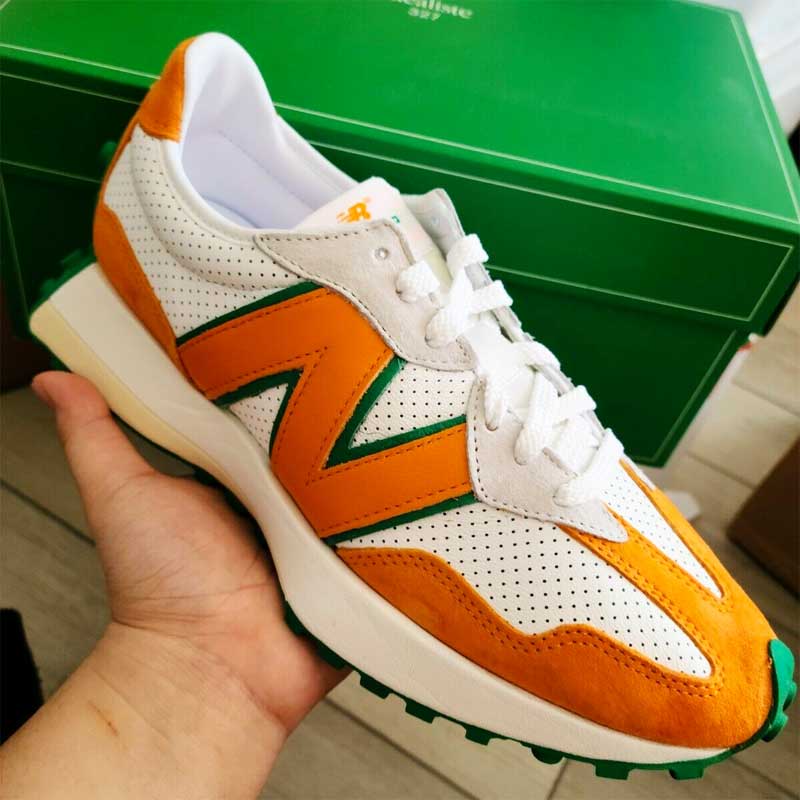 The New Balance Casablanca 327 was released on April 18th, 2020, and sneaker collectors were waiting for it. There are two bright colorways including a bright orange (which we prefer because it looks like a creamsicle), and a beautiful faded green springtime model. We really like how the signature "N" gets blown up and becomes less recognizable and part of the overall pattern. The Moroccan influence brings in a funky 1970s retro style that feels vintage and current at the same time. The retail price was $149.99 and it sold out very fast.
atmos 850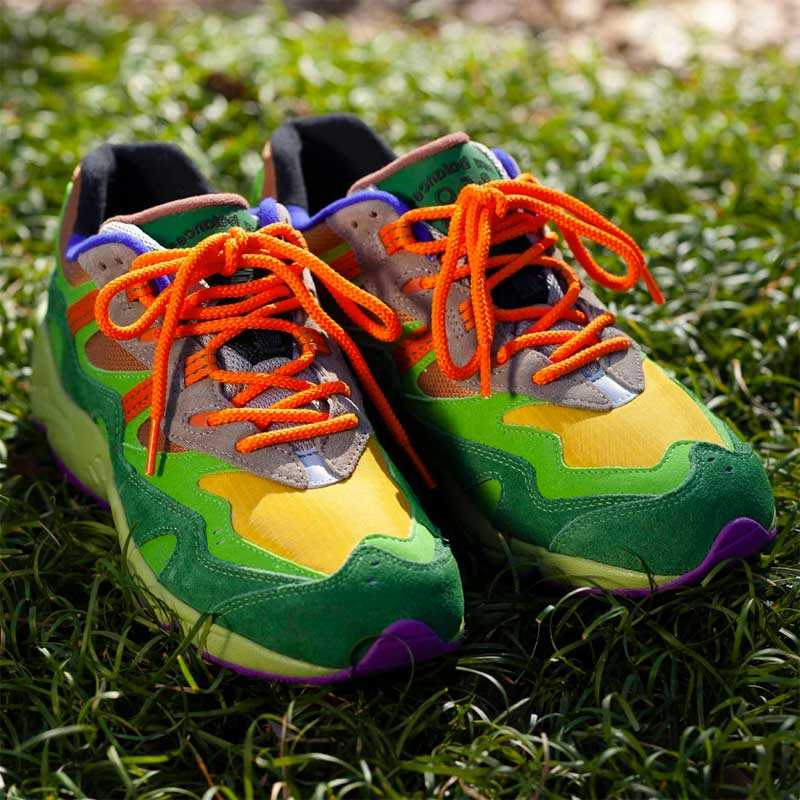 The atmos 850 was released on April 11, 2020, and is a collaboration with the iconic Japanese designer atmos. These shoes have a rugged outdoor quality similar to the Justin Timberlake "Air Higher" Jordans. They look like a strange and unusual fungus that grew out of an old decomposing tree trunk in the forest. There are three different shades of green and beautiful earthy orange accents. Our favorite aspect of these kicks is the subtle purple highlight from inside the shoe. The retail price was $130 and sold out in record time.
1700 Kith The Colorist Pink Toe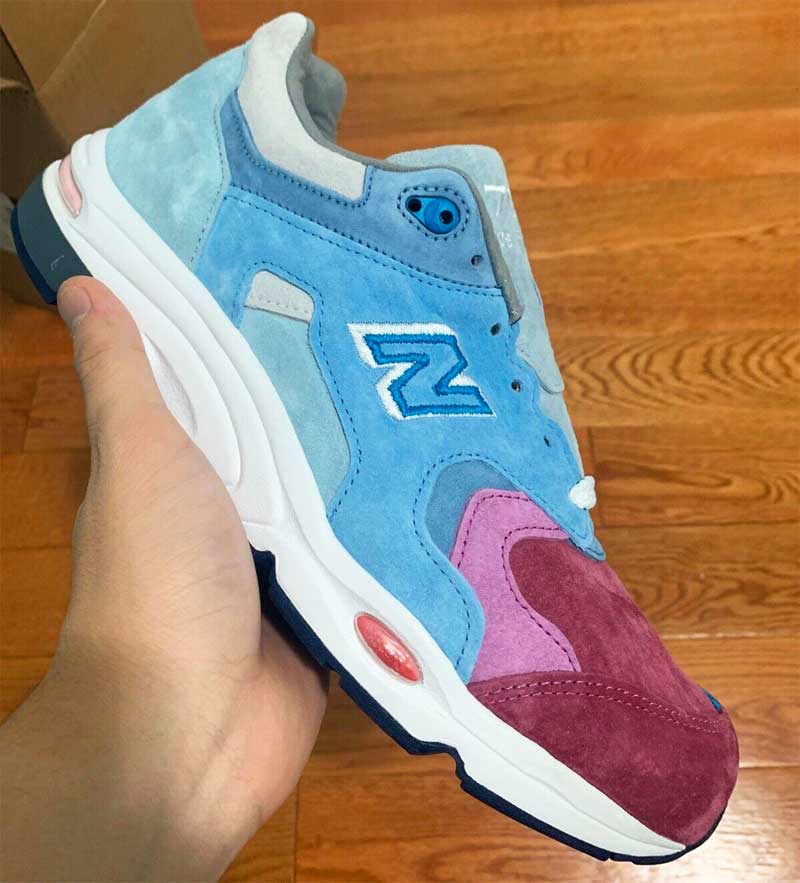 Ronnie Fieg's KITH collabed with NB to unveil the 1700 "The Colorist" collection, and we really like the pink toe version. The designer considers himself a master of color theory, we have to admit he has the skills. This version is made up of eye-popping powder blue, and gradually fades into a pink and crimson at the toe. These fly pastel sneakers are masculine and feminine the same time, kind of like Prince. They were released on January 31st, 2020, with retail price of $260 (and were gone in about 60 seconds.)
992 Multi-Color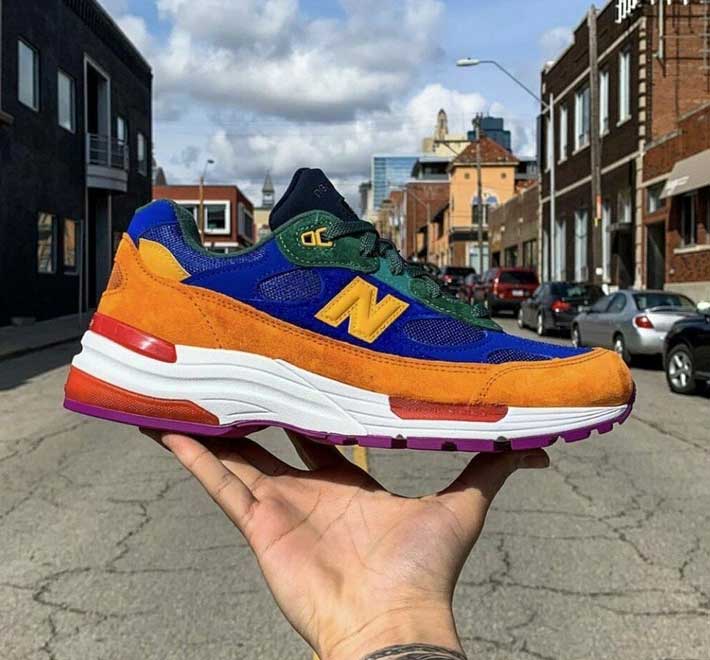 The 992 multi-color dropped this year and they pack a serious punch of color. The design focuses on the timeless complementary color combination of orange and blue. The saturation continues with a vibrant yellow "N" smack dab in the blue layer. These kicks have a late 1980s hip-hop vibe, and the purple and red highlights really seal the deal. The New Balance designs are becoming more and more modern, and we are excited to see the future of the 992s. These shoes were released on January 15th, 2020, with a retail price of $245.
990v5 Molten Lava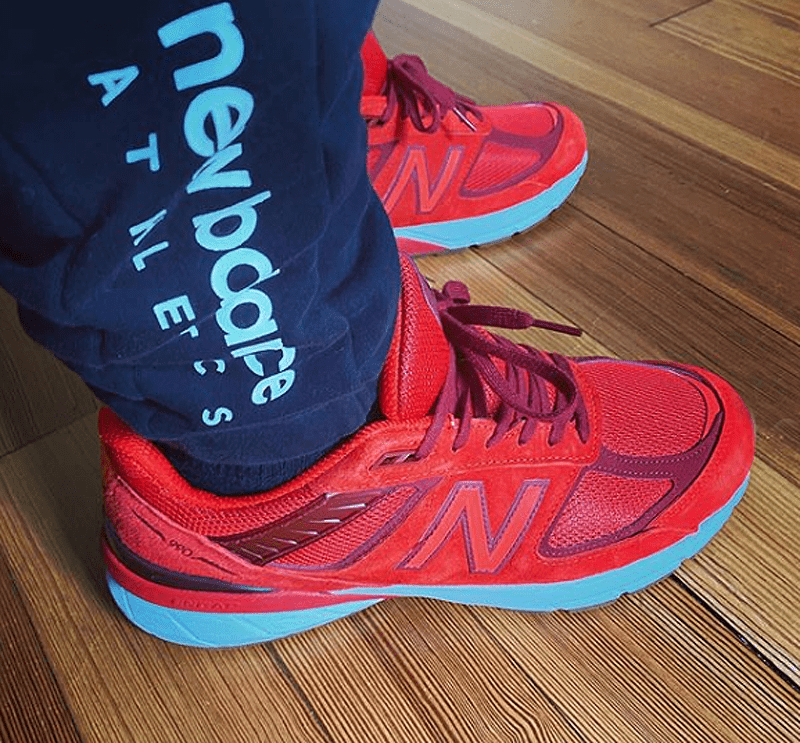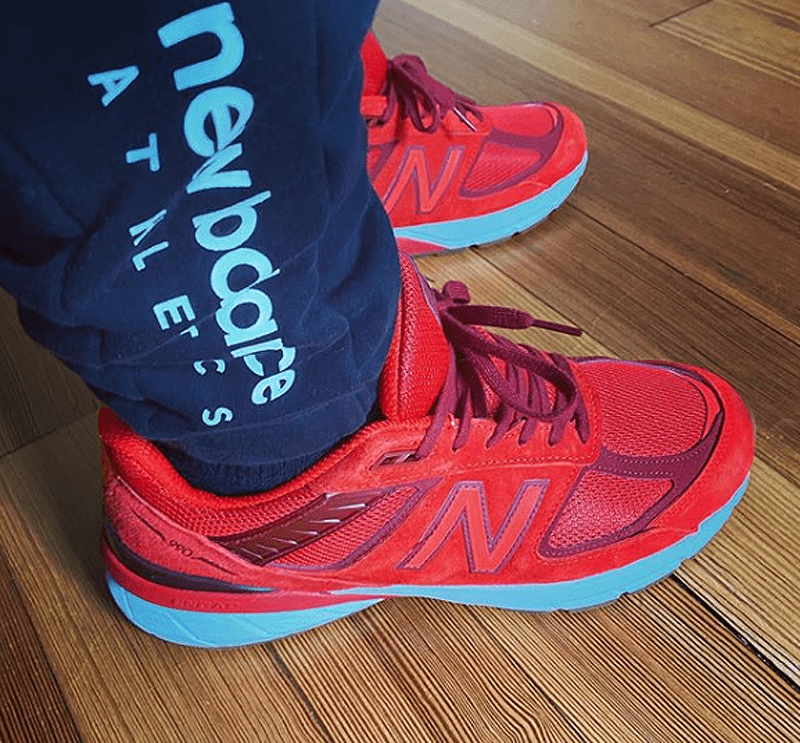 The 990v5 Molten Lava is a very fetching eye-popping monochromatic red design with a striking light blue highlight at the bottom. The vibrant red is flashy without getting too crazy on the color palette. The minimal placement of the "N" is classy and understated. These shoes were released on January 28, 2020, and retailed for $175.