Every kicks collector should stay on top of the new releases, and there are so many dropping these days it's hard to keep up. Most sneakerheads can squeeze in another pair of Jordans. Of course, this might mean adding more to your sneaker storage scenario, but it's worth it. It's important to get the kicks when the drop, so you can purchase them for the MSRP. Here is a list of our top five styles of the Air Jordans along with their release dates from April to the end of 2020. As far as we know, the Covid-19 pandemic is not delaying any of these releases dates. We will update this post if we hear otherwise.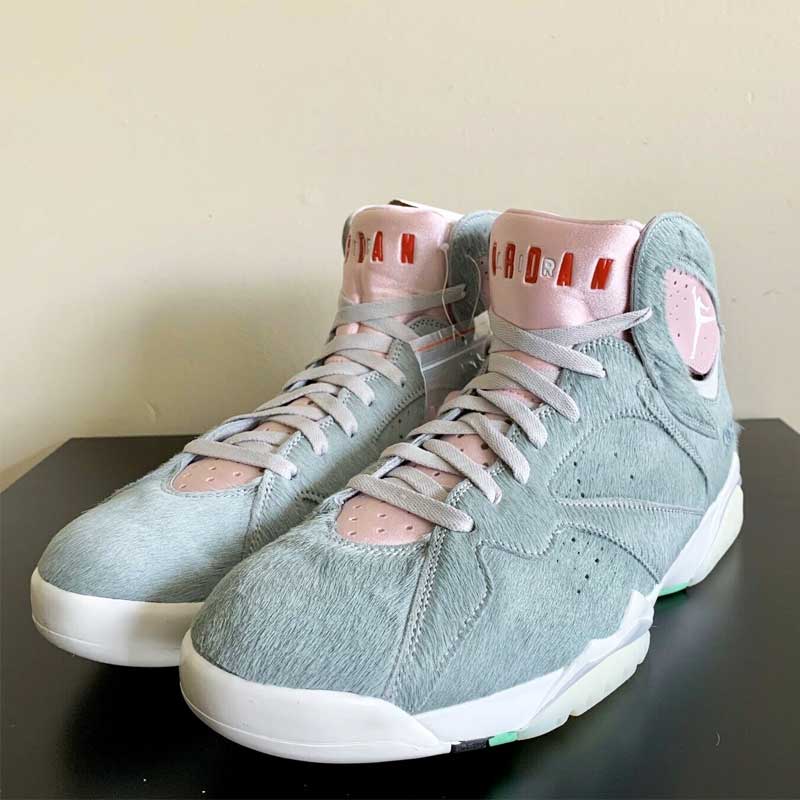 Air Jordan 7 Retro SE "Hare 2.0"
The Hare 2.0 is a beautiful color palette incorporating a neutral gray which reads more like a seafoam green along with the beautiful pink. The jumpman's elegant minimal placement really ties this pair together. These more muted colors are nice change of pace. The Hare 2.0 drops April 8th, 2020, with a retail price of $250.
WMNS Air Jordan 1 Retro Mid SE "Lightbulb"
The Lightbulb is everything we want a bright and loud pair of kicks to be. The black Swoosh is prominent on a white background, and the multicolor sections turn these shoes into a beautiful Frankenstein monster. This feels like a classic hip-hop design. The Lightbulb drops April 9th, 2020, with a retail price of $130.

WMNS Air Jordan 4 Retro "Rasta"
Whether you are a huge Bob Marley fan, or just enjoy any reggae music, the Rasta is the pair of kicks you need to add to your collection. We really like the vibrant red green and yellow on the tongue, and the jumpman looks really cool on top of it. Another highlight the green and red checkered pattern on the sides. The bright pops of color on white palette makes the shoes aesthetically appealing. The Rasta drops April 9th, 2020, with a retail price of $190.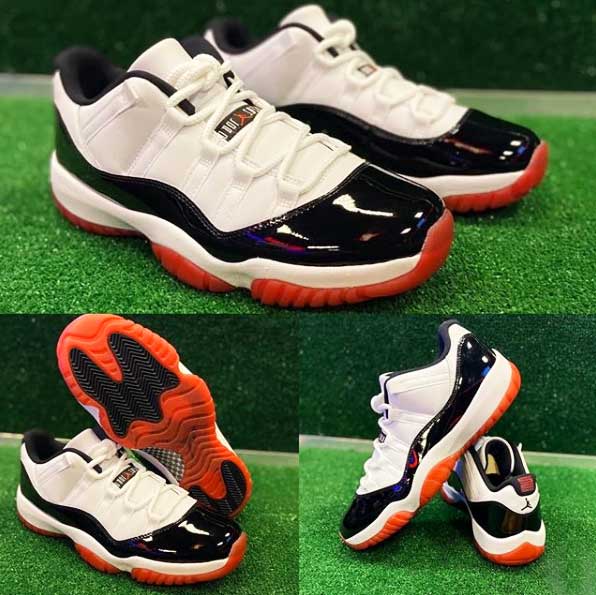 Air Jordan 11 Retro Low "White Bred"
The White Bred incorporates a new design within the classic black and red (or bred of you know your lingo) color way. A shiny black, organic line cuts through the middle of the all white shoe. The red soul provides a great shot of color on an otherwise black-and-white design. The White Bred drops May 22nd, 2020, with a retail price of $185.
Air Jordan 12 Retro "University Gold"
The University Gold incorporates a bold black and gold color palette that would make a great gift for any Pittsburgh Steelers fan. The design of these kicks seems like it has a Yeezy influence. The Jordan Brand is getting a little weird and sci-fi, and we think it offers a refreshing change. The University Gold drops July 18th, 2020, with a retail price of $190.