StockX was founded in 2015 by Josh Luber and is described as a "stock market of things." The main focus is shoes, however, you will also find jackets, watches, and designer bags. StockX weeds out all of the fake sneakers by acting as a middleman, which is similar to GOAT. After a sale occurs, the seller sends the item to stop headquarters and they determine authenticity before completing the transaction. You are able to track your order status during the whole process, so the customer is not left in the dark. You are also able to keep track of your past purchases. This is a nice feature in case you are concerned about the amount of money you spend on things like shoes and swag. As far as using StockX as a seller, it is very easy. You have to upload high-quality pics and set your price. If your item sells, StockX emails you a printable shipping label. After the authentication process is finished, your item ships to the owner and you get paid. StockX keeps about 10% of proceeds, and this percentage down as you become a higher volume seller. One of the cool features of StockX is the comprehensive graph each item shows a price history similar to a stock. This is helpful to a buyer or a seller in getting a good deal or the top price.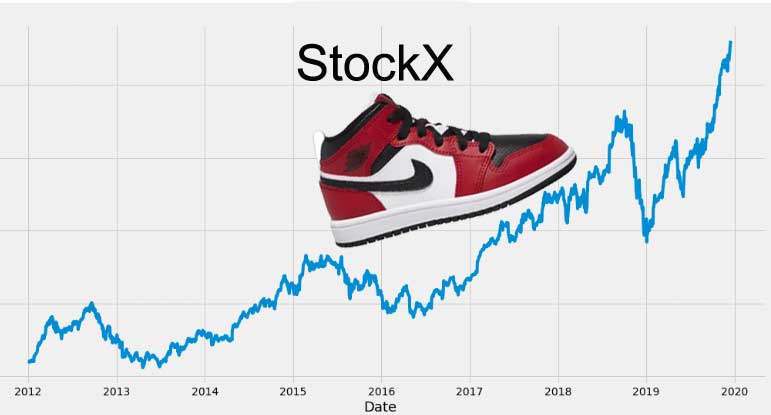 Positive Reviews
Buyers enjoy the stock market aspect of the website which shows price fluctuations for specific sneaker
Buyers enjoy the authentication guarantee and fast shipping
Buyers enjoy the fact that you can browse other items like jackets and bags
Buyers enjoy incentives as you go, for example, free shipping on your sixth purchase
Buyers enjoy the huge variety of sneakers including many vintage selections in good shape
Sellers enjoy the simplicity of listing items and the amount of the sale that they receive
Sellers enjoy the incentive to receive a greater percentage of the purchase if they sell more volume
Negative Reviews
Buyers do not like the fact that they can't return an item. Keep in mind that they will refund an item if you end up proving it is not authentic. This rarely happens.
Buyers were not happy with some of their customer service experiences.
Buyers were not satisfied with how long shipping took for some orders. Keep in mind the authentication process takes some time and is worth it in the long run to make sure clients are getting the real deal.
Conclusion
Overall, we feel that StockX is a great platform to buy and sell limited edition sneakers. The authentication process ensures that you get the real deal goods, and you can browse other items besides shoes such as Supreme gear. They offer incentives for both buyers and sellers which rewards them for activity. We have dealt with your customer service several times and it was fast and easy. It could be one of the only places to find rare shoes from Nike, Air Jordans, Adidas, New Balance, Vans, Converse, etc. Our favorite aspect of the company is the authenticity process which will guarantee that you are getting the real deal. Click here to check out the official StockX website.