Who is your average sneaker collector? Most people think of a male teenager or young adult, but for all you know, your elderly neighbor might have a closet full of deadstock Air Jordans. We talked to three different sneakerheads that you would not expect to be hoarding kicks.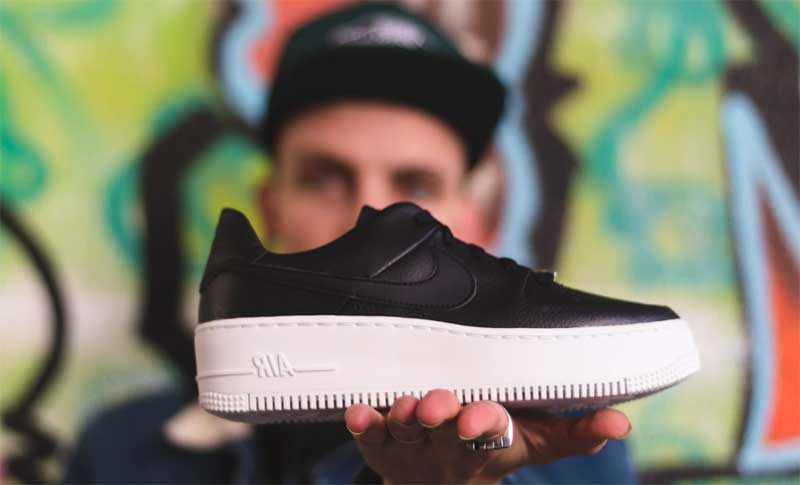 Verna Malone – Jacksonville, FL
Verna is a nurse in her early 60s from Jacksonville, Florida. her son dabbled in sneaker collecting around 2005, and then she became hooked after figuring out the market. Her son doesn't have much interest anymore, but she has amassed an impressive collection of over 200 pairs of limited edition Nike and Air Jordans. She had gotten into the Beanie Baby craze in the 90s, and that was the impetus of the sneaker collecting phase. She told us "There's something about being the first group of people to buy something that is limited, and then basking at the glory of owning the property. It's like buying a cheap stock at the beginning of a very successful corporation. I like the colors, and it's fun to see what the designers come up with each year." Verna does resell her collection on eBay and StockX, but also displays some of her treasures in her home as eccentric decor. She said her son laughs at her and jokes about eventually inheriting all of these sweet kicks one day. She specifically gets pairs in his size.
James Vanderbilt – Brainerd, MN
James Vanderbilt is a 54 year old fishing guide from Brainerd, Minnesota. When he is not helping clients seek out the elusive walleye of Lake Mille Lacs or scouring the Internet for rare used vinyl for sale, he is taking notes using his outdated iPhone 5 and an old-fashioned notebook about upcoming limited edition sneaker dates. James is a reseller, but he will always be wearing a cool pair of kicks. "If I really like the pair, I will purchase extra for my personal use. It's become part of my brand, people refer to me as the fishing guide with the cool shoes. I usually go for the bright neon colors." His allegiance is mostly to the Nike catalog, but he has recently acquired an impressive Yeezy collection. We like the idea of a fishing guide in Minnesota wearing the craziest looking alien Yeezys.
Father Cormac O'Donovan – Bend, OR
Cormac O'Donovan is a Catholic priest in Bend, Oregon. As you might have guessed, he is very Irish and was born in Belfast. He came to the United States to attend Harvard with a focus in theology, and ended up becoming a priest. His love of limited-edition sneakers might be only eclipsed by his passion for his faith. Cormac started collecting sneakers in the 1980s, and his prized possession is an original first edition pair of Air Jordans. "They are not in great shape, and I wish I had had the foresight to keep them in new condition," he said in a joking manner with his unmistakable Irish accent. "I've learned how to be a good collector now, and most of my sneakers have never been opened." Much like James the fishing guide, he does wear some of his cool kicks when he gives his sermons. "My congregation likes to guess which pair I will be wearing for big occasions. The fanciest ones come out for Christmas and Easter mass." Cormac does also occasionally resell his shoes on the secondary market and donates the proceeds to his church.